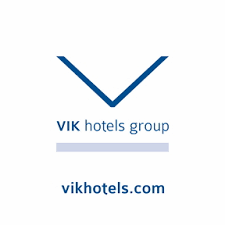 VIK hotels, environment
Vik hotels group: Eco-friendly hotels and committed to the environment

The VIK hotels group commitment to the environment has led this hotel chain to become more eco-friendly and to orient its entrepreneurial activities under the principles of sustainable development.

With a view not only to the energy saving but also to taking advantage of the virtually inexhaustible natural sources, VIK hotels group have positioned themselves as pioneers in becoming more eco-friendly in the Canary Islands with the use of sustainable techniques resources within the environment of the touristic industry.

Since 2007, the VIK hotel San Antonio has used solar cooling technology with a system of solar thermal energy, whereby the heat is used to generate cold, considered the first of its kind with such characteristics and considerable size within the Canary Islands with a surface heating capacity of 2.894 m2. What makes the VIK hotel San Antonio an eco-friendly hotel leader in their industry.

The sun's rays affect the solar thermal panels and provides for a major part of the hotel's most important energy needs: the hot water supply, the heating of the swimming pools, the surplus heat is passed and cooled through a mechanical absorption process and used for the air conditioning system.

The solar thermal installation generates an annual environmental emission saving of equivalent to 700 tons of CO2 into the earth's atmosphere. This is equivalent to that which a car would generate travelling around the world 35 times, or rather the benefit to the environment supporting an area of 4.5 million trees for 25 years.

VIK hotels group have untaken sustainable development and their believe in being more eco-friendly into reality. As one of their principle ventures conscious of its importance and contributing in this way not only as a role model to be more competitive and more sustainable for the tourism industry but with a long lasting respect for the environment.